Spring
Exploring new ways of rebuilding our relationship
with our food and the way it is made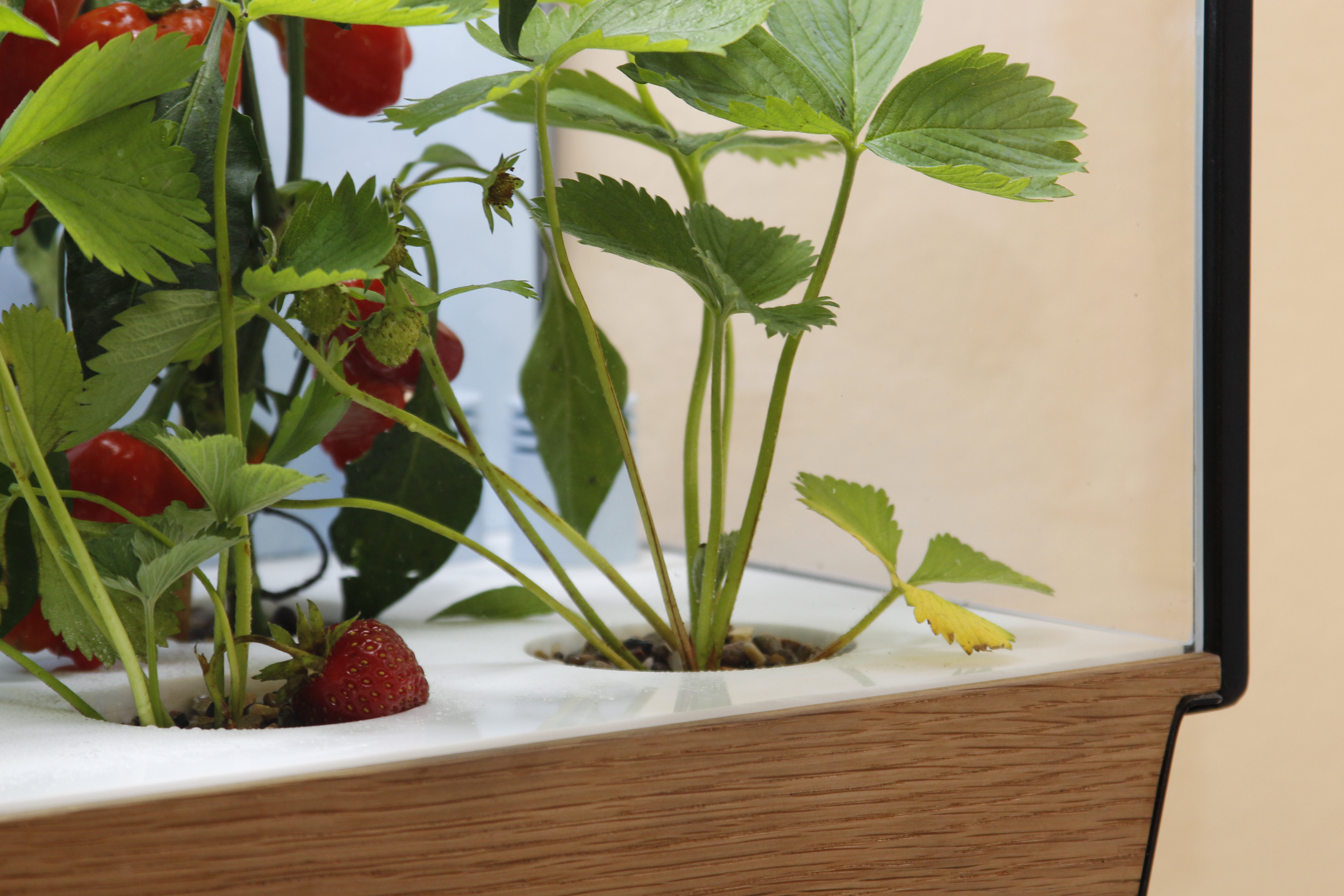 Exploring new ways of rebuilding our relationship with our food and the way it is made.
Spring is an automated environment which can grow anything, designed for the home. However, more than a simple appliance, it was designed to rethink ways in which to bring nature back into our lives. The unit symbolically represents the extent to which our relationship with food and its production has been stretched and abstracted.
Please find a link to a short video describing the project. PW:
Design methodology
- Signals
The foundation of this project came through a rigorous design process mixing a technique of mapping technocultural signals in the media and research landscape, exploring topics from technological threats to democracy and new ways of synthesising meat. After filtering through into food and agriculture we realised that the abstraction between consumer and producer was a major problem in the way people appreciate and consume there food.
Signal mapping global/local/glocal
Design methodology - Human centred design
Once we locked into the idea of working on the subject of food and agriculture we conducted extensive field research and interviews to gain insight into the world of agriculture and food distribution with farmers in the UK, France, USA and Nepal.



Design methodology
- Full tech prototyping
Although the project was to engage from a design and business perspective, a core source of insights for the final design in the home lay in our experiences growing plants through many different technologies and approaches, from low tech pots and plants to hi tech (
MIT food computer
)
How it actually works
Spring combines a hydroponic system and a controlled environment allowing anyone to grow a diverse range of produce. Using Nutrient filling technique, the system distributes water and nutrients to the plants. We merged the resevoir and the growing space to make the design compact and to stabilise the root zone temperature.
Using a heater, fan, humidifier and a custom led grow light, the unit regulates temperature, humidity and light cycles to ensure that the plants grow strong and healthy. Spring also monitors pH and nutrient concentrations to ensure water quality.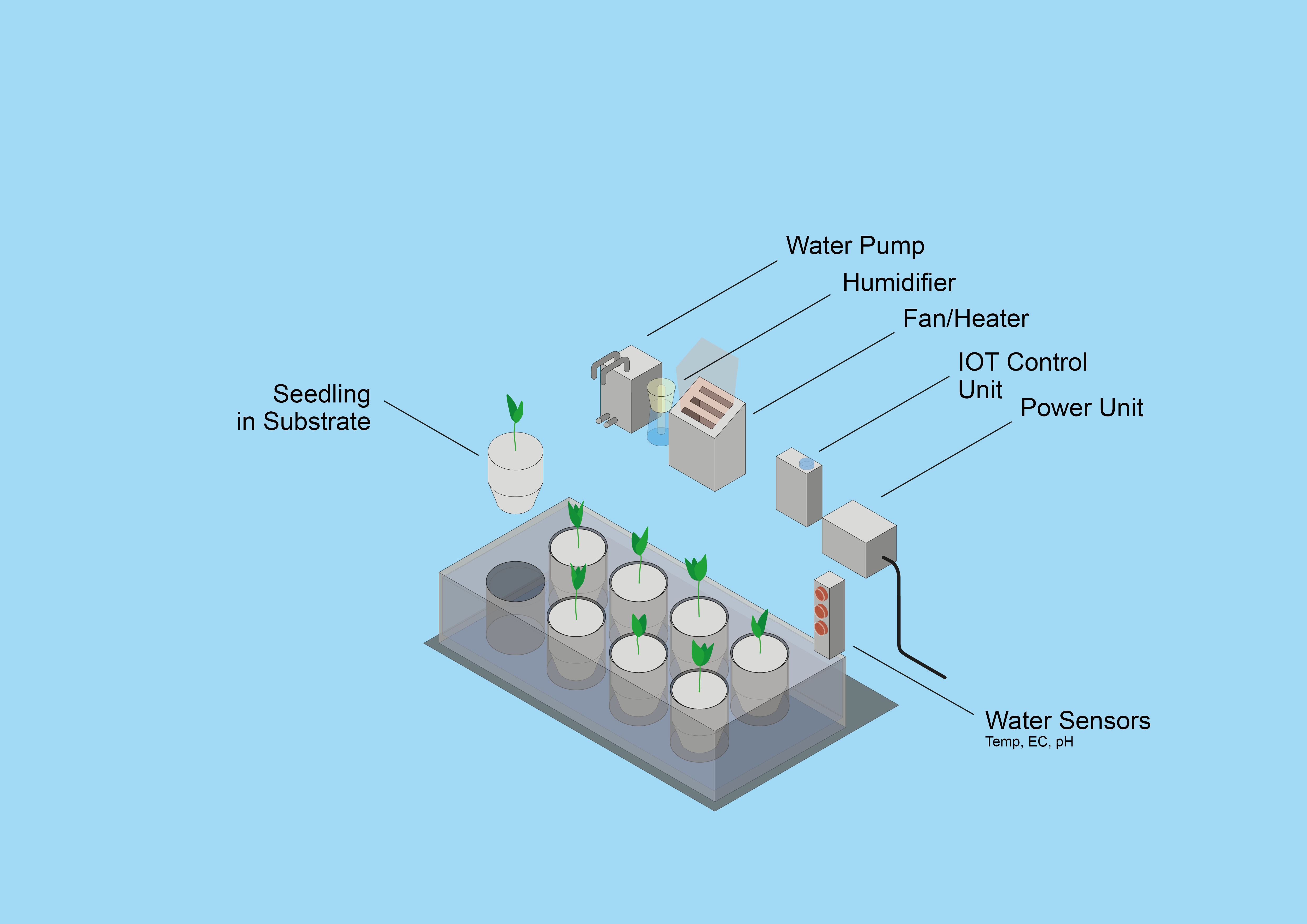 Environmental control allowing for diversity
By regulating climates, Spring can grow a wide range of produce including cucamelons or pink oyster mushrooms, but also enhance nutrition, for example with vitamin D enhanced mushrooms of low potassium lettuce. Users can control the unit through their phones, where they can also order plants and nutrients through a subscription service.


This project was a collaboration with the extremely talented designers
John Bertolaso
and
Gabriel Brueckner.
The roles were equally shared, I did spend more time growing our studio garden, although I massacred most of the plants along the way.
July 2016